Flaming Youth

-

Ark 2

(1969)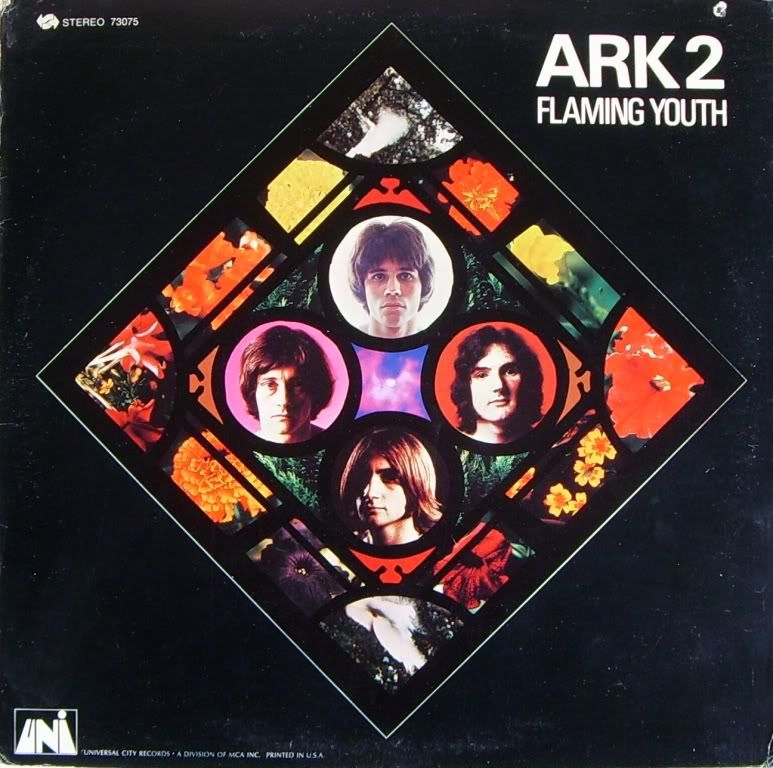 Oscura banda de rock britanica que sacó este unico album en 1969.
A la bateria estaba un jovencisimo Phil Collins recien cumplidos los 18 años.
...........................................................
"

Released in October, the album featured the theme of an evacution from a dying Earth. The main single from the album was "From Now On". The album and its space theme were influenced by the media's attention to the moon landing.
The album received some critical praise in the music press.Melody Maker listed the album as "Pop Album of the Month", calling it "adult music beautifully played with nice tight harmonies". Disc and Music Echo said "there is some splendid music on this very good first album".
Despite this, the album and single were not commercially successful. Ark 2 was the only album released by Flaming Youth.
Although the album today remains difficult to obtain, it has been reprinted in various markets mainly for the novelty of Phil Collins first major label recording. Collins was the group's drummer, and Ark 2 was Collins' last recording before auditioning for Genesis the following year

"
Flaming Youth Back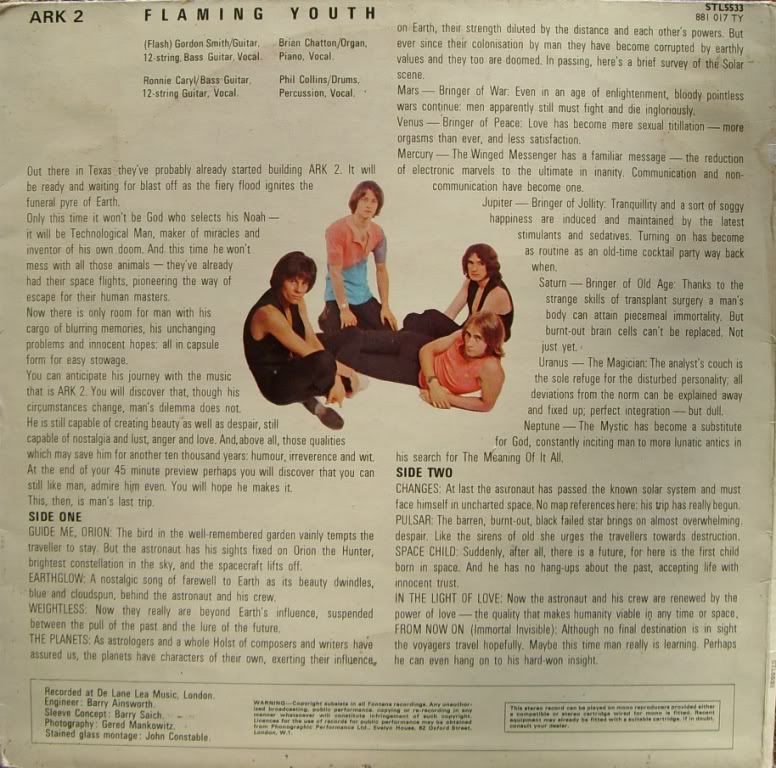 Flaming Youth USA Inside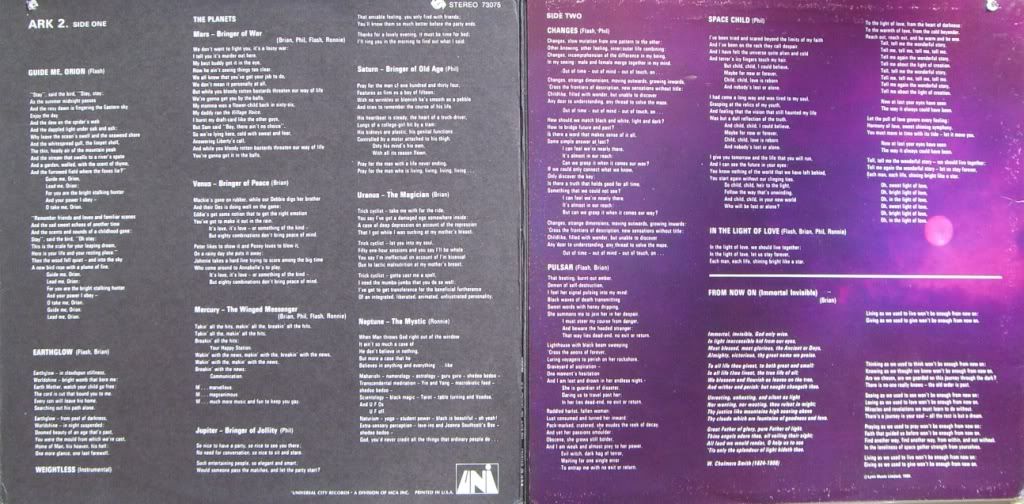 Flaming Youth Transluscent Panel
Banda

:
Brian Chatton

-

Keyboard
Ronnie Caryl

-

Guitar
Gordon Smith

-

Guitar & Bass
Phil Collins

-

Drums
Tracks
1.

Guide Me Orion
2

. Earthglow
3.

Weightless
4.

The Planets (Mars - Bringer of War, Venus - Bringer of Peace, Mercury - The Winged Messenger, Jupiter -- Bringer of Jollity, Saturn -- Bringer of Old Age, Uranus -- The Magician, Neptune -- The Mystic)
5.

Changes
6.

Pulsar
7.

Space Child
8.

In the Light of Love
9.

From Now On (Immortal Invisible)

Thanks Hoschen to write.



Disculpen las molestias.





A.M
LOOK FOR:
JOVENPHIL